When I travel the length and breadth of Italy to visit MyCli's partner pharmacies, I see first-hand the quantity of cosmetic products that the Italian market offers. Both in the pharmacy channel and in other channels, the European cosmetics has really reached very high levels, with increasingly attractive products and modern.
As if to say, there are many good creams… Yet MyCli products, in some cases formulated more than ten years ago, have conquered legions of consumers who are very loyal to our brand, without shouted advertising or wild marketing manoeuvres.
When asked about the secret to their success, I get the answer from more than a few specialists in the cosmetic department that explains it in no uncertain terms–"Your products make the difference, and consumers feel this immediately on their skin". It means that apart from the brand strategies, of which we are in any case proud, MyCli formulas are performing both from a functional and sensory point of view.
Here are the top five products on our list and the reasons for their success:
HA-Plast Pluriattivo 3
It definitely deserves the first place and won it because its plumping action is already noticeable from the first applications. The liquid crystal technology allows the product to melt on the skin and carry the active ingredients very well. It is non-greasy and the skin-feeling is excellent. Works very well on all skin types. Only the very very dry ones call for a lipid supplement. We have always proposed a 100 ml which also saves money, because one package has the content of two products.
Unbeatable and loved by all. It was one of the first products in the world to use NAG as a precursor to hyaluronic acid.
Liftable Rebuilding Serum
Pronouncing it is harder than using it. A formula adored by all because it is very thin, residue-free and perfect under all, but really all, day and night treatment creams. The characteristic color and scent testify to the presence of lipoic acid, coenzyme Q10 and the Trilagen KGF peptide complex. It combines all the functions aimed at defending the collagen with more than 10 active ingredients including antioxidants, peptides and thin lipids.
It was one of the first products on the market to combine coenzyme Q10 with restructuring peptides.
HA-Plast Eye Contour
A product so perfect and performing that less than a year after its launch it has entered the top sellers. It has a direct action on the production of collagen, but it doesn't forget the needs of the periocular area: lighten eyelids that are tinged with blood pigments (dark circles) and promote tone thanks to an ultra tech derivative of centella asiatica – caffeilchinic acid.
The packaging offers extended use and its value for money is great. When a product is top notch, the results are unmistakable.
Soft Peel
The product that makes all the difference in all anti-aging routines. Designed as a blend of exfoliants, moisturizers and antioxidants, this ultra-gentle formula allows for a safe, pleasant and high-performing first approach to exfoliation. Used as a mask to be rinsed off and as a night-time treatment to be left on, it immediately reveals radiance because it promotes imperceptible exfoliation that frees keratinized cells in the stratum corneum. A perfect complement to anti-aging routines, it is also an excellent product for controlling non-serious forms of acne and dysfunctional asphyxial, combination or oily skin, because it acts on the follicle and sebaceous gland.
Unique and inimitable, those who start using it don't leave it, because they understand with their own experience how the skin changes. I call it "snake suit."
CollageNag
The top seller of our nutritional supplements. A formula that combines hydrolyzed bovine collagen produced by VERISOL®, one of the best raw materials on the market, with N-Acetyl Glucosamine.
Supplemented to the diet for a few months concretely reveals an improvement in deep tissue, both both muscular and dermal. Easy to take and, unlike other brands, also conceived in key sustainable -water less- (completely anhydrous -waterless-). We recommend it not only when there are evidence of wrinkles on the face, but also in case of signs of cellulite.
We could parade so many more products, but we'll stop there. In the future I'll like to talk about other formulas in an informative way because if the top five deserve the "podium", other products aspire to it and are very close. Proving that every MyCli formula is created to perform at its best. And it does!
Paola Michieletto was part of the team that founded the MyCli brand more than 10 years ago. An attentive and sensitive interlocutor with the medical profession, she has capitalized on her experience in the field of medical-scientific information in a project that has involved the best professionals in the field of aesthetic medicine.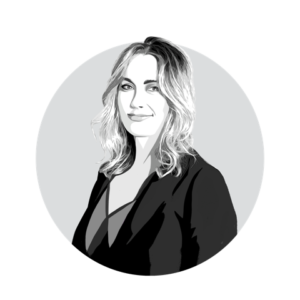 Paola Michieletto
Brand Ambassador